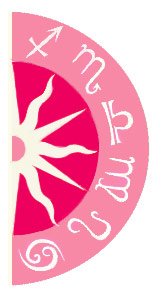 Oceanic Media Group/FilmMagic
Having brought smash ratings to the hit show Glee on her Britney-themed night, Ms. Spears is coming back with a vengeance! And according to reports, the singer is on her way to no longer being under the conservatorship of her father. With a stable relationship with her agent-turned-boyfriend Jason Trawick and working on a new album due out in 2011, can Britney get return to the top?

Yes! Having just passed through the most difficult part of the astrological period known as the Saturn Return, the cycle that tests one's resolve that happens approximately every 30 years, Britney can now see sunnier days. While the Saturn Return may slightly still affect her, the degree of her Saturn in Libra was early in the sign, making her practically done. Plus, when one is over their roughest part of this aspect, the universe usually brings rewards with it. In addition to this, as a Sagittarius, Britney will also get Jupiter hitting her in her house of stardom during the first half of 2011 -- which hopefully will coincide with her new album. All in all, fans can count on Britney coming back!
Can't get enough astrology?
Like us on Facebook!