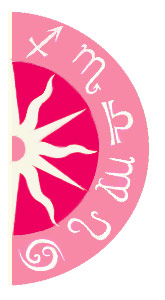 Rotten Tomatoes
We are 30 days away from the opening of the Summer Olympics in London! With a tough act to follow (China 2008), Danny Boyle (director of Slumdog Millionaire, 127 Hours, 28 Days Later and Trainspotting) has the pressure on him. As a Libra, will the stars be on his side to wow the international crowd?

Danny can expect the opening show to be a major turning point in his career, as he will have many stars on his side! With the Sun in Leo during the opening ceremony on July 27, this will be in his house of hopes and dreams, and his solar First House will also be lit up with Mars at that time, giving him a big boost of power. Plus, with Jupiter (luck) in his Ninth House, which rules all things international, he can expect to gain a larger scope of respect and bigger fan base. Being that he has Leo in Uranus, viewers can expect to see a show like no other -- not like the extravagant Chinese one, but one with a quirkier take that will stimulate everyone in a futuristic kind of way.
Can't get enough astrology?
Like us on Facebook!