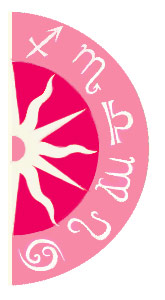 Saturn
in
Scorpio
is affecting a lot of people intensely at the moment, and is now going after puppeteer Kevin Clash, aka the voice of Elmo. A sex scandal possibly involving a minor could bring Elmo's demise. Will he ever return?
Share a free sample 2014 New Astrology Forecast.Get your 2014 Year of the Horse Astrology Forecast featuring your Chinese and Western Signs today!
Kevin is a
Virgo
, and unfortunately this intense Scorpio aspect hits his
Third House
, which rules communications and TV. Additionally, Elmo debuted on November 18, 1985, making him a Scorpio -- and together that spells trouble. However, according to Elmo, his birthday is August 3, making him a
Leo
. If that's the case,
Saturn
will be in the precarious position of his family and securities house. The short break granted to Kevin to fight his case and clear his name will take its toll. Whether he's innocent or not, the sexual connotation itself raises bad feelings in parents, and Kevin's return is unlikely. Perhaps even sadder, Elmo will no longer have a starring role, and a new face of
Sesame Street
will probably have to take his place.
Got Questions? Need Answers? Get insight into what lies ahead with a Psychic Reading. Call 1-800-749-5790 right now!