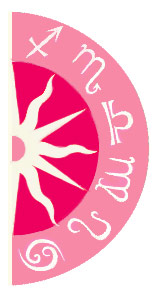 With England's monarchy only being a symbolic power, the new heir is pivotal in reinforcing its purpose. With history and tradition hanging in the balance, what will the royal baby bring when it comes to leadership? Will it matter if the child is a Gemini or a Cancer? While the date of arrival does point to Cancer, the infant could come a bit earlier and wind up a Gemini. Thankfully, both signs have strong points and would do fine in a leadership role.

As a Cancer, she or he would be quite compatible with England -- a Capricorn country. The child's father and late grandmother Diana are both Cancers, so the baby would likely grow up to be as compassionate and gentle as they are. The royal heir's ability to relate would be a strong asset, and they would champion everyday people with ease.

Share a free sample Career Strengths Reading. What are your strongest talents at work? The answers await with this unique reading!

Meanwhile, if the baby were a Gemini, she or he would bring a very different vibe to Buckingham Palace. Geminis are openly charismatic and playful, making them a paparazzi's dream. This mercurial sign likes mischief -- and sometimes being caught. They also are highly intellectual, communicative and innovative -- but not necessarily so understanding.

So, if the heir is a Cancer, think Diana and Prince William. If it's a Gemini, think Edward VIII, the king that abdicated for love.
Seek wisdom from your inner self! Get a Free Spiritual Reading today. Call 1-800-749-5790 right now!