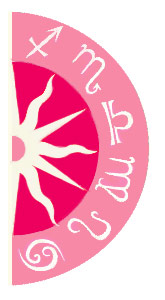 Fergie turns 37 today! Together with her hot celeb hubby, Josh Duhamel -- who she has been with since 2004 and married to since 2009 -- the rumors are always swirling about them one day having a baby. Will we ever see a baby Duhamel?

Share a free sample 2014 Numerology Forecast. Make 2014 your best year ever! Get a free overview including your Personal Year Number!

As an Aries with a career hotter than ever, Fergie isn't a lady in a rush to give it all up for baby. However, as all Fire signs go, they're best under pressure and if having a family is her goal, then it'll be later than sooner and under the wire of time — like other busy Aries ladies, Mariah Carey and Celine Dion. After all, Aries gals are all about momentum and once they are on a roll, they keep it going while throwing more challenges into the mix. "Surprise-and-conquer" is the Ram's mantra!
Is it time to take a new direction in life? Find out what your future holds with a Psychic Reading. Call 1-800-749-5790 right now!