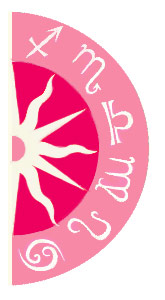 Elisabetta Canalis photo credit: Venturelli/WireImage
Elisabetta Canalis shot to worldwide fame when she became George Clooney's girlfriend for two years. But not soon after making public comments about her desire to marry, the Italian actress and her dashing (but marriage-averse) beau called it quits. With rumors heating up that she's joining the upcoming season of
Dancing With The Stars
, will she land a spot on the show and become famous in her own right?
Share a free sample Year of the Horse Financial Forecast.How will you fare financially during the Year of the Horse? Find out today!
Elisabetta is a Virgo Sun with a Capricorn Moon, making her a double Earth sign who is very work-oriented and status-driven. She has some good aspects to get her international recognition -- which could indicate that the
Dancing With The Stars
rumors are true. However, it will take some hard bargaining on her team's part to land the gig, as her solar Libra Mars is currently squaring with Mars in Cancer, which means negotiations will likely go down to the wire. Plus, Mercury is currently retrograding in her identity house, so it leaves much up to discussion until August 26, when the planet goes direct. While she might land a spot on the show, however, the stars say chances are she won't make it past the first few rounds.
Got Questions? Need Answers? Get insight into what lies ahead with a Psychic Reading. Call 1-800-749-5790 right now!