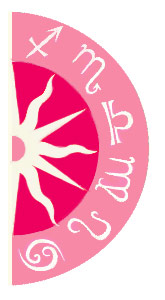 Rick Diamond/WireImage
Despite playing main character Finn on the mega-hit TV show
Glee
, Cory Monteith remains a love mystery. While rumors hold that this Canadian hunk has romanced Taylor Swift and his
Glee
costar Lea Michele -- there's no evidence of any relationship to date. With Monteith turning 29 today, is there any juicy love gossip coming up for his fans this year?
Share a free sample Year of the Horse Financial Forecast.How will you fare financially during the Year of the Horse? Find out today!
Cory is a Taurus, with a Sagittarius Moon (ruler of emotions), Venus (ruler of pleasure) in Aries, and Mars (ruler of sex) in Libra. This makes him someone that can appreciate love, but isn't necessarily the most romantic guy in town. He likes having his freedom and enjoys flying by the seat of his pants. This doesn't mean he isn't open to falling in love; it just indicates he's not quick to get into relationships. Plus, the transit of Jupiter, the planet of luck, into his First House will bolster his love of independence even more. So, although fans will no doubt continue to wonder who Cory will date, that question may not be answered for another year.
Got Questions? Need Answers? Get insight into what lies ahead with a Psychic Reading. Call 1-800-749-5790 right now!