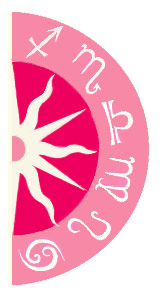 Getty Images
South-By-Southwest is being taken over by one star, causing fans -- celebrities even -- to line up for hours to get a photo with her. That phenomenon is … Grumpy Cat! Tardar Sauce (Grumpy's real name) made her internet debut last September and has become more than just a viral sensation. Born an
Aries
, and with
Mars
just entering its cosmic home in Aries on March 12, it seems Grumpy Cat's fame will know no limits now! Is world domination in Tardar Sauce's stars?
Share a free sample Soul Mate Compatibility.Are you with your true Soul Mate? Discover if you are with the person that you can share sorrows and triumphs with!
Just about to celebrate her first birthday (born on April 4, 2012), Grumpy Cat is on a roll and she can majorly cash in on big deals to create a lasting brand. Mars is pushing for all Aries now, so it's time to take bigger leaps of faith and go for the impossible. If Aries likes anything it's a challenge, and if Grumpy Cat's management is smart, she won't wait to seal deals. Grumpy Cat's natal
Venus
is aligning
Jupiter
in
Gemini
now, making the next six months primetime for her. Think Grumpy Cat litter, Grumpy Cat treats, etc. So get ready world -- Grumpy Cat is taking over!
Got Questions? Need Answers? Get insight into what lies ahead with a Psychic Reading. Call 1-800-749-5790 right now!