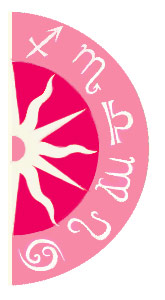 Getty Images
Hugh Jackman may seem invincible as Wolverine, but he recently had his second bout with skin cancer, having a growth removed on his nose. So far, he reports he's cancer-free, and with the next installment of
X-Men
opening up this week, it seems all is superb in his life. Hopefully, he will stay healthy. What do his stars say?
Share a free sample Sexual Soul Mates Reading. This hot and steamy reading for two will help you uncover your deepest desires and enhance your connection as a couple.
As a Libra, Hugh's bout with the cancerous growth seems to be part and parcel of Mars in Libra Retrograde, causing physical issues that can potentially have serious circumstances. Luckily, he's under the power of Jupiter in Cancer, which is the planet of luck in his solar Tenth House -- the ruler of skin. However, with his natal Venus in Scorpio conjuncting Saturn in Scorpio until November 2014 in his natal Tenth House, he's not out of the woods yet. He'll have to remain closely monitored and perhaps have another procedure, and until he's firmly into 2015, his skin issues will need to remain top priority.
Find your path to fulfillment with a Free Psychic Reading. Call 1-800-749-5790 right now!