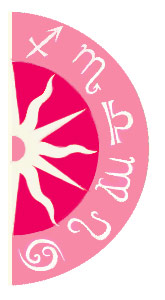 Jack Osbourne made the sad announcement that he has Multiple Sclerosis. At the tender age of 26, and as a new father to a two-month-old Pearl Clementine, this news comes as a shock. Despite the diagnosis, Jack is keeping a positive outlook and looking to "adapt and overcome." With this mysterious disease, anything can result. Having lost 60 percent of his vision in his right eye already, what is next for Jack?
Share a free sample Soul Mate Compatibility.Are you with your true Soul Mate? Discover if you are with the person that you can share sorrows and triumphs with!
No doubt
Saturn
's transit into
Scorpio
in October 2012 is already starting to affect Jack's life, as this Scorpio boy will be engaging in a tough phase of Saturn in his solar
First House
. Chances are that the disease will be a strong opponent and it will be up to him to combat it with full force. Luckily, he will have
Jupiter
in his natal
Eleventh House
, which will help bring some balance in his life, as friends will come in droves to help. Jack will also likely start a new revolution in finding a cure for the disease. So, despite the battle, he will stay true to his sign -- one of knowing how to rise from the ashes like a phoenix when life seems to have bottomed out.
Got Questions? Need Answers? Get insight into what lies ahead with a Psychic Reading. Call 1-800-749-5790 right now!