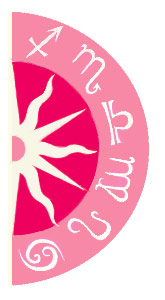 Jake Gyllenhaal recently turned 30 -- the age of no more excuses! While lately he's been laying low with the ladies, since his brief tryst with Taylor Swift, what can fans expect of him in 2012? Is true love in his stars?
Share a free sample Sexual Soul Mates Reading.This hot and steamy reading for two will help you uncover your deepest desires and enhance your connection as a couple.
As a
Sagittarius
Sun
,
Leo
Rising and
Gemini
Moon
, it'll be a very telling year for Jake's love life status. As a Sagittarius, in June he will have Jupiter, the planet of truth, expansion and luck in his commitment house, in addition to the eclipses that can bring on sudden relationships. In fact, in late May he'll have a solar new Moon eclipse that is a positive addition to his love house. Soon after, he'll have a full Moon eclipse in his house of aspirations that'll also boost luck in his identity house. All in all, the start of next summer is going to be a scorcher for Jake (and all Sagittarians) as the stars on their side to bring true love on for at least an entire year!
Got Questions? Need Answers? Get insight into what lies ahead with a Psychic Reading. Call 1-800-749-5790 right now!