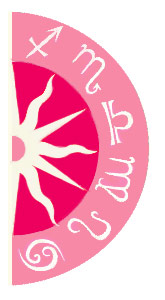 Since the moment the 2010 nominations were announced for the entertainment world's most coveted honor, the Academy Award, those in clueless realms have been wondering who will win what. But when it comes to the Best Actor category, those of us in the "astrological know" can rest assured that Jeff Bridges (star of Crazy Heart) will take the prize.
Share a free sample Soul Mate Compatibility.Are you with your true Soul Mate? Discover if you are with the person that you can share sorrows and triumphs with!
Why? Astrologically, he's the only nominee to have two strong astrological aspects in his career houses that would give him that extra zing to be capable of nabbing the Oscar. As a Sagittarius, he has Pisces (the planet of luck) lighting up his career and business axis, and he has Mars (the planet of ambition) trining his Sun, which bestows power in his house of idealism.
The only other Best Actor candidate who comes close to having such strong astrological aspects is Morgan Freeman, who does have the planet of luck in his career house. But since his Mars in his communications house will be going retrograde during the voting phase, this could prove problematic for getting his campaign's message out there. As a result, Jeff Bridges is the candidate poised for triumph.
Got Questions? Need Answers? Get insight into what lies ahead with a Psychic Reading. Call 1-800-749-5790 right now!