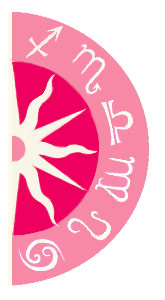 Getty Images
Jersey Shore
mania is in full effect, with MTV registering over 4.6 million viewers for their finale, up from the 1.37 million that tuned in for the debut on December 3. With the show now a runaway success and the characters all linking up in a
Friends
-type of negotiating tactic, demanding more than the $10,000 an episode that is being offered, are they getting too big for their britches?
Share a free sample Soul Mate Compatibility.Are you with your true Soul Mate? Discover if you are with the person that you can share sorrows and triumphs with!
No way! As it stands, this show, which is under Sagittarius influences is bound to be a success its second season. However, they are in a pivotal position to turn the series into a franchise rather than show the same people. Of course, with the retrograde currently hitting the show's Ninth House, they would bode better by not changing the cast.
Plus, with the recent solar eclipse in their money house, MTV could stand to build some good karma by not being cheap with their cast. If anything, it's good PR they can afford. Of course, in the end, the cast's demands can't get totally out of control, as ultimately their little song and fist-pumping dance will get tired and the powers that brought them to be are also the powers that can take them out.
Got Questions? Need Answers? Get insight into what lies ahead with a Psychic Reading. Call 1-800-749-5790 right now!