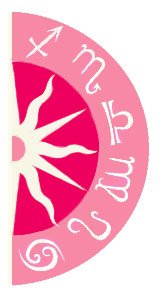 Getty Images
Jessica currently has the #1 movie in America with Zero Dark Thirty, which won her a Golden Globe for Best Actress. Now she's up for an Academy Award, and it seems she can do no wrong. What do the stars say about Jessica going home with an Oscar?

Jessica is an Aries, with her Mercury and Venus in Aries as well, which means she is a girl that lets nothing get in her way. While there aren't any particular aspects to ensure her an Oscar, the lucky astral coin in her pocket is her natal Mars in Pisces. She will being having her Mars Return, with the planet of ambition on her side pushing for more fame and fortune. This puts the odds in her favor -- but not 100 percent! Her only major competition from a cosmic point of view is Naomi Watts, who will have lucky Jupiter on her mid-heaven, which affects her career. The Academy Awards are sure to be a close battle for these two ladies.
Can't get enough astrology?
Like us on Facebook!