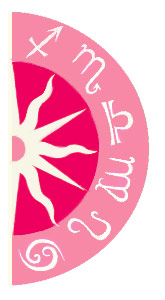 Jeffrey Mayer/WireImage
Oscar buzz is already beginning and many surprises are bound to be in store, as already the selection of James Franco and Anne Hathaway as hosts are causing a stir. News is out that Justin Timberlake is already reportedly campaigning hard for the best supporting actor award for his role in The Social Network. So, what do the stars say?

Lucky Justin, an Aquarius, will have Mars and the Sun in Aquarius during the campaigning period for a best supporting actor Oscar nod. While this bodes well for him, it doesn't mean he will claim the prize. He will get attention and some recognition, but not necessarily score the coveted statue. The reason why? His chart indicates his most significant career time comes mid-June 2011, when his mid-heaven, his status point and the highest aspect in his chart, will be aligned with auspicious Jupiter in Taurus. Chances are his biggest opportunities and recognition will arrive after the Oscars in February, as the alignment that happens in June happens once in every 12 years!
Can't get enough astrology?
Like us on Facebook!