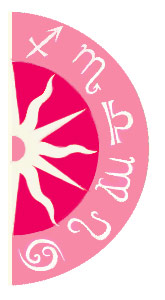 Paul Morigi/Wireimage
At 76 years of age, Larry King is showing no signs of slowing down. The CNN broadcaster and his seventh wife, 50-year-old singer Shawn Southwick King, have filed for divorce (his eighth divorce, since he remarried and re-divorced one of his previous wives) and sordid rumors abound that the marriage ended because he had an affair with his wife's own sister (who has denied the allegation). Meanwhile, men half his age aren't this active in the romance department -- so what keeps Larry this randy, and will he ever slow down?
Share a free sample 2014 New Astrology Forecast.Get your 2014 Year of the Horse Astrology Forecast featuring your Chinese and Western Signs today!
Never! As a Scorpio, Larry is born under the sign of sex and there is no way his lusty appetites will wane anytime soon. He's a man with lots of passion, and if he isn't getting his needs met, he tends to go elsewhere. In other words, he is high maintenance! Add to this astrological bouillabaisse his dramatic and adventurous Sagittarius Moon and power-hungry Venus and Mars in Capricorn, and it all heightens Larry's need for extreme stimulation. If there is a wife No. 8, the energetic woman would have to be at least one-third his age to keep up!
Got Questions? Need Answers? Get insight into what lies ahead with a Psychic Reading. Call 1-800-749-5790 right now!