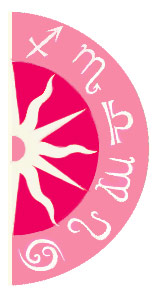 Getty Images
Now that Glee is officially ending after this season, there is talk about Lea Michele getting her own show. With fan approval high and worldwide sympathy for the death of her boyfriend and co-star Cory Monteith, the public vote is on her side -- but will it happen?

Lea is a Virgo with Mars in Capricorn, which indicates she does have the stars on her side. She just had a new Moon solar eclipse in her Third House of television, and Jupiter in Cancer is working with her Mars to advance her career. Though the circumstances are sad, being born with Jupiter in Pisces does gives her luck in inheritances, and the legacy of Glee and her departed boyfriend will very well be carried down through her. By January 2014 -- no later than March -- expect to hear about Lea's next TV project.
Can't get enough astrology?
Like us on Facebook!