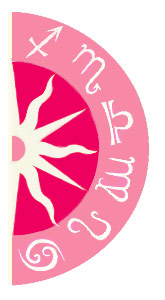 Getty Images
Life of Pi is the dark horse runner for Picture of the Year. Receiving critical and commercial success, directed by Ang Lee, could Life of Pi surprise Oscar viewers by being the big winner?

Released on November 21, 2012, the Life of Pi is a Sagittarius, which is apropos for its theme of exotic adventure, philosophy and catharsis. The film was released the day Venus moved into Scorpio, and the director -- a Scorpio -- will have many planets in his solar Fifth House (entertainment]) on Oscar night. This could help push him along to the top prize. Plus, the film has lucky Jupiter in idea-loving Gemini in the Seventh House (partnership), showing it may receive a surprise win for Best Film or Best Director. But with Saturn in Scorpio, there likely won't be two Oscars.
Can't get enough astrology?
Like us on Facebook!