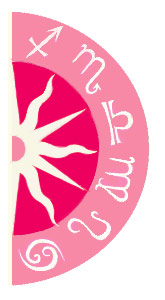 Getty Images
Madonna's little girl Lourdes isn't a baby anymore. News is out that Lola is beginning her foray into the fashion world as a designer, co-creating a line with her mom aptly entitled, "Material Girl." It's so difficult to find success when following in the footsteps of such a world-famous parent -- will young Lourdes have trouble making her own mark?

No way! Lourdes is Madonna's lucky star when it comes to the success of the "Material Girl" collection, which will be carried by Macy's starting August 2010. As a Libra, Lourdes will have some superb aspects on her side: Mars (planet of ambition) and Venus (planet of style) will both be in Libra, boosting Lourdes' endeavors. And with her Pisces rising, she will have an auspicious boost of Jupiter (planet of luck) in her money house. The cherry on top is that since Libra is the ruler of fashion, the "Material Girl" fashion line will be just the place for Lourdes to begin her ascent to stardom.
Can't get enough astrology?
Like us on Facebook!