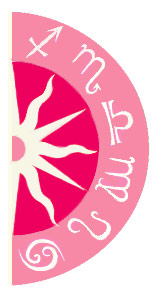 Warner Brothers just released the trailer for Man of Steel, starring Henry Cavill. As his breakout role, since his part in The Tudors, the hype is following. Having big shoes to fill, as playing Superman is a legendary role, will this be Henry's big break?

Henry is a Taurus, which is lucky because the making of this movie landed in the time Jupiter was in Taurus, which is also where his natal Mars and Mercury are. This is a good sign that this role will push him up to the A-list. Plus, with his natal Jupiter in Sagittarius, it will be pushed along with the powers of Jupiter in Gemini, which will make partnerships and contracts a big deal up until June 2013. While he did have a broken engagement in 2012, it seems that over the coming year true love will find him again.
Can't get enough astrology?
Like us on Facebook!