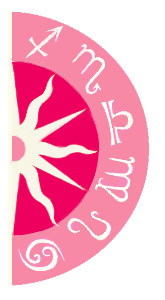 Gabriel Bouys/AFP
The blogosphere is going nuts watching Mariah Carey and her possible baby bump. Beyond her head-over-heels lovefest with husband Nick Cannon, speculation grows about the two starting a family, now that Mariah has recently walked away from her role in a new Tyler Perry movie (her rep says on doctor's recommendation). And last week, Mariah and Nick were seen leaving a medical building. So, are the pregnancy rumors true?
Share a free sample Sexual Soul Mates Reading.This hot and steamy reading for two will help you uncover your deepest desires and enhance your connection as a couple.
Chances are good that this baby-bump watch will result in an actual baby. As an Aries, Mariah has Mars (planet of fertility) traveling through her Fifth House, which rules children. Plus, the fact that she's issued no official denial of the gossip also hints at the validity of the rumor, as Aries tend not to be quiet -- and once they hear a lie about themselves, are the first to defend it. Confirmation of her pregnancy will come no later than mid-August.
Got Questions? Need Answers? Get insight into what lies ahead with a Psychic Reading. Call 1-800-749-5790 right now!