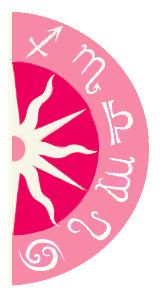 Men in Black III
comes out this Friday, and the hype has been building. While
The Avengers
and
The Hunger Games
have been all the rage, it's been 10 years since
Men in Black II
came out, which could make this movie irrelevant. So, what do their stars say, can
Men In Black III
be a hit?
Share a free sample 2014 Day-By-Day Forecast.Look forward to 2014 with this forecast as your road map. Get a free one-week preview now!
Despite the time lapse since the last installment of
Men In Black
, it won't matter, as
Venus
, the pleasure planet, is retrograde -- making all things old, new again. Yes, sentiment and nostalgia rule the current vibe, as the planet of entertainment is reverse in mind-bending
Gemini,
which means curiosity will drive action. So even if a viewer wasn't a fan of the first two films, they could easily be lured to see this latest one. Plus, with the original movie having been released on July 2, 1997 (making it a
Cancer
) it will be doubly effective to have this Venus retrograde work in its favor, as it'll be in its natal
Twelfth House
, which rules legacies. Chances are,
Men In Black III
will be a hit – perhaps even big enough to warrant a
Men In Black IV
!
Got Questions? Need Answers? Get insight into what lies ahead with a Psychic Reading. Call 1-800-749-5790 right now!