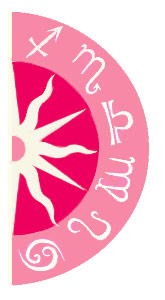 Stephen Lovekin/Getty Images
Mischa Barton hasn't been able to catch a break since her days on
The O.C
. Lately, the only time she's getting press is after troubles with the law or fashion missteps. However, if messed-up Mickey Rourke can turn his troubled career around, can Mischa do it, too?
Share a free sample 2014 Romantic Forecast.Get a free preview of your one-week Romantic Forecast! Make the most out of your love life!
Of course! Aquarian Mischa has strong aspects coming that will hit her house of fame. If she sets goals now, cleans up her image and does a 180 by taking on a shocking role that is out of her usual comfort zone, her relevancy can certainly return. As it stands, starting in early September up until late October, Mischa will host Scorpio Venus, Mars and the Sun on her midheaven, which has the power of bringing her career back from the dead. Plus, aspecting these planets is Jupiter (planet of luck), adding support and making just about anything possible -- so don't rule Mischa out yet.
Got Questions? Need Answers? Get insight into what lies ahead with a Psychic Reading. Call 1-800-749-5790 right now!