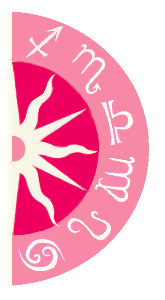 Steve Granitz/WireImage
James Franco is everywhere. Between producing, writing, acting and taking classes at Yale, it's surprising he even has time to attend the Oscars, much less co-host them with Anne Hathaway. But that's the magic of James Franco! With James pulling double duty as host and best-actor nominee (for his role in 127 Hours) at the February 27 Academy Awards, will the stars be on his side so that he wins the hearts of Oscar viewers and an actual Oscar?

When it comes to hosting, James will kill it. He's an Aries, and with Aries in Mercury, the planet of communication, he'll have Jupiter aligned with his natal Mercury -- making all his presentational work at this time perfection. Chances are he'll have the right blend of humor and spontaneity to keep the show moving, surprising even his harshest critics. As for his chances of winning the Oscar, those are not quite as good. He'll have the tense aspect of the Venus transit in Capricorn squaring his Sun. And with Capricorn ruling his mid-heaven, his highest aspirations point, his victory chances are slim. But even if Franco doesn't win the statue, he'll come out of the night a shining star anyway.
Can't get enough astrology?
Like us on Facebook!