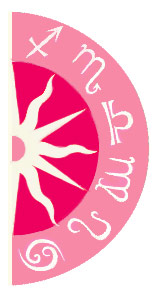 Chris Jackson/Getty Images
Royal wedding fever is on, and with Prince William's wedding over, all eyes are now on Prince Harry. With Harry's love life in major speculation (especially after fans were hoping he'd hook up with Pippa!), Harry has now emerged with a new lady on his arm -- Florence Brudenell-Bruce, a lingerie model of blue blood ancestry. While friends say he is head-over-heels, what do the stars say?
Share a free sample Year of the Wood Horse Forecast.The Year of the Horse is a time of positivity and luck! Get a preview of what the year holds for you!
As a Virgo with Capricorn Rising, this is a time for true romance for Harry in his natal chart, with Jupiter touring his house of love until June 2012. Plus, with this Moon -- the ruler of emotions -- also in the Fifth House of his natal chart, it is getting the extra dose of Jupiter's power behind all things that are affection and identity. Chances are whatever relationships Harry does fall into in this period will be lasting and bring him a deeper sense of bonding. Of course, the true love house doesn't always bring commitment, but with Jupiter by his side, it will hardly be an issue, as the intensity in the moment is all that will matter.
Got Questions? Need Answers? Get insight into what lies ahead with a Psychic Reading. Call 1-800-749-5790 right now!