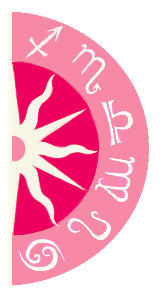 Getty Images
More breaking news about the Royal Baby -- this time reporting that the due date of the heir will be July 13. Of course, everyone know due dates are only estimates; so how accurate is this date? Is the baby likely to appear before or after?

Starting on June 26, Mercury will go retrograde in Cancer, which means a slow down of communications and arrivals. This aspect will for sure build up the suspense of the baby's arrival. However, on July 13, Mars will be entering Cancer, putting power behind the Sun, and it could outweigh the issues that Mercury is causing. This means chances of the baby arriving on the 13th is lucky. And if not on July 13, the birth is likely to happen only a day or two after, giving the baby a Scorpio or Sagittarius Moon -- two signs that are strong in William's family.
Can't get enough astrology?
Like us on Facebook!