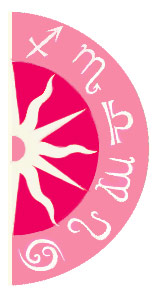 Getty Images
The details of the Royal Baby's birth was announced on Thursday in London and, like Prince William, the heir will be born in the private Lindo Wing of St. Mary's Hospital in Paddington. Once the baby arrives, Buckingham Palace will post an announcement in their forecourt, along with sending out a Tweet. With the plan in order, will the actual birth also go as smoothly?
Share a free sample Soul Mate Compatibility.Are you with your true Soul Mate? Discover if you are with the person that you can share sorrows and triumphs with!
Kate is a Capricorn with a Taurus Rising and Mars in Libra. As a double-Earth sign, she has her stamina, health and knowledge to help pull her through, and there is likely no situation she isn't informed on. Plus, with her Mars in Libra, she's a girl who thrives on teamwork, and with William by her feelings towards the birth will be eased. With the Sun in Cancer at the time of the birth in Kate's solar Seventh House (balance) and conjuncting with her natal Moon, it's likely that all will go well with procedure and that it will take a modest amount of time.
Got Questions? Need Answers? Get insight into what lies ahead with a Psychic Reading. Call 1-800-749-5790 right now!