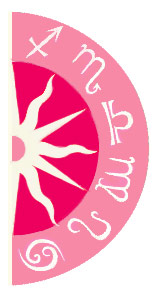 Sacha Baron Cohen unleashed his new character,
The Dictator
, at the Oscars, Sunday night, releasing ashes all over Ryan Seacrest. With his new movie coming out in May, will this funny man have a new hit on his hands?
Share a free sample 2014 Jobs and Money Forecast.Master your money and attain success with this startlingly accurate forecast!
As a
Libra
, born on October 13, the stars are on Sacha's side. He will have popularity planet
Venus
and ruler of luck,
Jupiter
, in an extended stay in
Gemini
, which will hit his
Ninth House
of international relations. And since his film --
The Dictator
-- is opening stateside May 11, 2012, the universe will align for him. Plus, with his film dealing with politics, it adds another jolt of fortune to his chart as the Ninth House deals with those ideologies, guaranteeing him a summer hit. Chances are, this could be Sacha's biggest movie yet!
Got Questions? Need Answers? Get insight into what lies ahead with a Psychic Reading. Call 1-800-749-5790 right now!