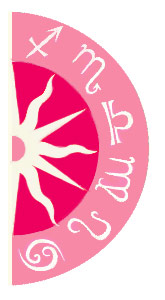 No one can blame Sandra Bullock for being hesitant to reignite her love life with someone new. No matter, as she says her focus is on mothering her new baby, Louis, anyway. However, her fans can't help but want her to find her Prince Charming and "have it all" -- but is it in the stars?

Share a free sample 2014 Jobs and Money Forecast. Master your money and attain success with this startlingly accurate forecast!

With Saturn, the taskmaster planet, sitting in her house of romance, it won't be a shock if Sandra stays single throughout 2010, as now is her period of recalibrating her identity and her rules in relationships. Plus, with no strong aspects in her love department, most likely only passing flings would occur (not that she's looking). Of course, this is only temporary, and if all goes well, fans can cheer in June 2011, when the stars will start turning in her favor for a big romance.
What romantic adventures are in store for you? Find out with a Psychic Reading. Call 1-800-749-5790 right now!