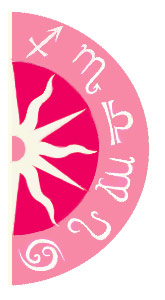 Seth MacFarlane has every reason to feel on top of the world. As a successful actor, voice actor, animator, screenwriter, comedian, producer, director and singer, he seemingly can do no wrong. Now, he adds Oscar host to his resume, and possibly Oscar winner. So, will the stars be on his side for the big night?

Share a free sample Career Strengths Reading. What are your strongest talents at work? The answers await with this unique reading!

Seth will have the Midas touch the night of the Academy Awards, as his Scorpio Sun and Moon will have his solar Fifth House (entertainment) lit up with the Sun, Mercury and Mars in Pisces. Plus, he'll have lucky Jupiter in Gemini trining his solar Jupiter in Aquarius. While all these planets will stack up in his favor, there could be a few setbacks with serious Saturn in mysterious Scorpio, but chances are they will be in his own mind as opposed to the minds of his viewers. Most likely he'll be brilliant, but he may fall prey to being his own worst critic.
Are your dreams trying to tell you something? Find out what they mean with a Dream Reading. Call 1-800-749-5790 right now!