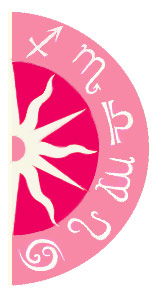 Getty Images
Simon Cowell has always declared he would be forever a swinging bachelor, but now with baby on the way -- and a confession of excitement about being a father and for his baby mama -- is there a chance he'll make her (or any woman) his wife?
Share a free sample Personal Astrology Profile.What makes you unique? Discover a snapshot of the cosmos at your birth and the forces that shape you.
Simon is a
Libra
, and even though he may say "no" to marriage, he's a guy who does do well with commitment and partnerships. Obviously, he prefers his slice of it in a business way, but with the many eclipses coming in aggressive Aries and balanced Libra for the next two years, a lot of spontaneous changes might make Simon act in ways he never thought he would. It could be that seeing his baby will make him want to step into the role of father and husband. The first round of the eclipses begins in October and continues every six months -- so fans will just have to wait and see how Simon's ability to commit plays out.
Got Questions? Need Answers? Get insight into what lies ahead with a Psychic Reading. Call 1-800-749-5790 right now!