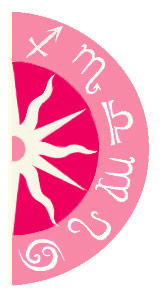 Tim Allen made his return to prime time last night with his new show on ABC called
Last Man Standing
. While reviews are mixed, it's anyone's guess on the show's longevity. So, what do the stars say is Tim's chances on his return?
Share a free sample 2014 New Astrology Forecast.Get your 2014 Year of the Horse Astrology Forecast featuring your Chinese and Western Signs today!
As a
Gemini
, Tim does have the power of
Jupiter
in the
Twelfth House
on his side -- and in retrograde for the debut of his show, it brings the power of the past. So, being that this is his comeback, it does give him a certain amount of staying power. Plus, with the eclipse cycles reviving his identity and partnership house since the end of 2012 and into 2013, there are sparks of excitement that will liven his career.
However, it is likely that June 2012 is when his career will hit its pinnacle, as that is when he will face his Jupiter Return and the planet of luck sitting back in his
First House
, which rules his identity and image. So for fans, know this show is ultimately going to pace him into a more solid success for the summer of 2012.
Got Questions? Need Answers? Get insight into what lies ahead with a Psychic Reading. Call 1-800-749-5790 right now!