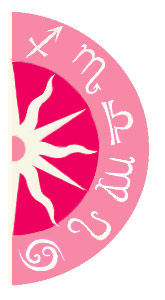 Ian Gavan/GP/Getty Images
Ever since the royal wedding, the Pippa Middleton obsession is on. To feed into the fanfare, TLC is debuting a special about her, called Crazy About Pippa on August 9, giving fans a whole overview of her life -- but will it be too much? Will this show increase the Pippa curiosity or quell it?

America loves a good obsession, and why not Pippa? This is her year, as a Virgo, with a Leo Rising and Moon -- she is loving the spotlight. Plus, with Jupiter, the planet of luck, sitting on her mid-heaven, fame is a place she has dreamt of and is fated for now. Yes, the TLC special will attract many viewers and the show is likely to fuel Pippa-Mania. Chances are this will only bring more TV opportunities for her and can lead her to a whole new career. She will remain pretty popular through June 2012, so do expect to see more of Pippa. She'll be riding out her fame, but in a tasteful manner that won't upset her royal relatives.
Can't get enough astrology?
Like us on Facebook!