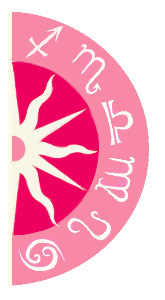 Sparkle
opens this Friday, the last film made by Whitney Houston. While her prior films were blockbusters that launched her into fame, the circumstance of her role in
Sparkle
was part of a comeback. Now that it is posthumously released, is it too soon or just in time?
Share a free sample Career Strengths Reading.What are your strongest talents at work? The answers await with this unique reading!
Whitney is a
Leo
and
Sparkle
happens to come out just over a week from what would have been her 49th birthday -- giving great aspects for her movie as it also marks six months from her passing, and people will be eager to hear new songs from her. In fact, they've likely been counting the days. Though both the
Mercury
and
Venus
Retrogrades have ended, nostalgia still rules until later in the month. Additionally,
Mars
enters
Scorpio
on August 23 in Whitney's
Eighth House
, which influences posthumous affairs and money. From here on out, Whitney's name will always be solid gold.
Got Questions? Need Answers? Get insight into what lies ahead with a Psychic Reading. Call 1-800-749-5790 right now!