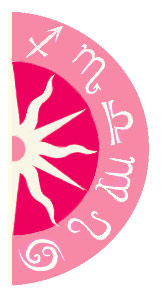 Share a free sample Friends and Lovers. Are you two best friends and lovers? Try a free sample of this powerful reading today!
"It is often when night looks darkest, it is often before the fever breaks that one senses the gathering momentum for change, when one feels that resurrection of hope in the midst of despair and apathy."
-- Hillary Clinton
"We must believe that it is the darkest before the dawn of a beautiful new world. We will see it when we believe it."
-- Saul Aulinsky
The breaking of the darkest night, the shortest day cannot arrive soon enough. Those final days before the winter solstice -- December 21 -- tend to be the most challenging. We'd all love to stay in bed a little longer and nurse our woes a little bit harder. It's quite tempting not to revel in some midwinter, are-the-holidays-over-yet blues before the grand shift back toward the light.
If you live in the Northern Hemisphere, it feels like it's dark outside by the time you have lunch. When the days are so short and light so scarce, it certainly can have repercussions on a psychological level. How do we keep the candle burning within? We have no choice but to be the light we wish to see in the world.
The solstice is a powerful time to turn inward and prepare for the big shift into a new year. The
Sun
also shifts signs from expansive and visionary
Sagittarius
to practical and constructive
Capricorn
. Over the next few weeks, our focus will shift toward what's useful and lasting. We have the opportunity to build our inner integrity and foundation now. This is one of the most powerful and spiritual days of the year as it holds all of the energy of the darkest-before-the-dawn moments of our consciousness.
We have proverbially hit bottom and there is nowhere to go but up. There is a powerful rebirth taking place, a newly born moment coming out of vast darkness. The light is returning and the days will slowly begin to get longer. There is always something uplifting about knowing that we are on our way back toward spring, not to mention a brand-new year right around the corner. Shine on!
Are your dreams trying to tell you something? Find out what they mean with a Dream Reading. Call 1-800-749-5790 right now!