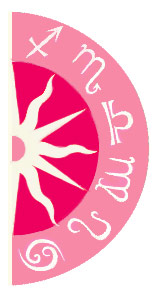 Aging ain�t what it used to be. Most of us can look forward to good health and an active lifestyle well into our golden years. And with the option of being productive and having fun, too! Experts agree that it�s your attitude towards aging that counts. Here are a few tips on what to be aware of for each Sun sign, and how your natural-born traits can help enhance your life.
ARIES
You zoom into your senior years with just the right attitude, embracing the new, and eager for fresh experiences. Once your youthful looks begin to fade, though, you may overdo the surgery or cosmetics. Aim for moderation and accept that every age has its own beauty.
TAURUS
Aging gracefully comes naturally to you, as you enjoy the slower pace and the chance to smell the roses. Stop resisting the changes to your lifestyle that are for the better -- like eating smaller, healthier portions and exercising more -- and you�ll have it made.
GEMINI
You're living proof that you�re as young as you think. You�re the first to sign up for senior learning courses or for activities that keep your active mind sharp. Try to be patient with friends who can�t quite keep up with you.
CANCER
Being near family and spending time with grandchildren keeps you young at heart. But they may live far away or be too busy to spend lots of time with you. It�s important that you forge a separate extended family of friends who share your interests.
LEO
You do everything with style, including growing older. What makes you roar: being overlooked or disrespected because of your age! Joining a group devoted to community theater or public speaking can provide an outlet for your need to express yourself dramatically.
VIRGO
Health, nutrition and exercise have always been priorities for you. Now you may help others in your circle learn how to stay fit and energetic. You don�t mind spending more time alone, but don�t overdo it. Playing golf, chess or bridge keeps your mind sharp.
LIBRA
Intellectual and artistic interests have always been important to you. Look into extending your membership in the library, museum or other cultural organization. You may also enjoy parlaying your relationship skills as a matchmaker for others around you.
SCORPIO
Private and intense, sometimes you can become isolated from other people. You need to know that the skills you�ve acquired are valued; volunteer work in which you get to share them would be ideal for you. You have great insight into human nature to exploit for the good.
SAGITTARIUS
Your active and positive approach to life makes for an easy transition into your golden years -- especially if you can indulge your love of travel. As the philosopher of the zodiac, learning about uncharted regions of the world and the human experience will keep you young.
CAPRICORN
Once free of the family and work responsibilities you take so seriously, you really kick up your heels! You seem to get younger with the years. The greatest satisfaction comes from time spent with young people whom you can mentor.
AQUARIUS
Very future oriented, you easily embrace the Internet and social media to stay in touch or make new friends far away. Make sure to have regular contact with people in real-time, too. Joining a club or signing up for volunteer work might be the way to go.
PISCES
You can finally take as many art or music or dance classes as you wish! Leave time for meditation or spiritual studies, too. Sometimes your sympathetic nature means others take advantage of you, so surround yourself with strong-minded and practical friends.