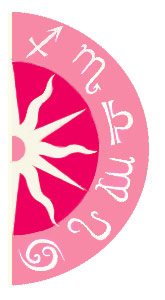 Every office needs a revolutionary, someone who has an idea, a vision of how things can be and just won�t budge from it, someone who will come up with a new idea- something radical, something out of left field. Every office needs an inventive thinker, someone who will continually (& obsessively?) push business cases for the best and most advanced technology even though there is no way in a million years that the spend can be justified from a business sense.
Every office needs Aquarius. But it doesn�t follow that every Aquarius needs an office to go to. This is one sign that truly works well in physical isolation.
Yes, Aquarius needs social interaction in which to share ideas and create chaos or revolution from their genius, but he doesn�t need the conventionality of an office environment within which to do it. He is superbly suited to alternative work practices- flexible hours, telecommuting, teleconferencing, video conferencing, net meetings- in fact he probably invented each of these himself!
Aquarius values his independence and freedom above all else and dislikes the messy emotional attachments which find their way into the office. Nor can he really be bothered by political game playing or the irrelevance of goal setting. He is able to detach neatly from these interruptions to what is really important. And what really is important to Aquarius is reform- to make things as good as they possibly can be- for everyone.
Care needs to be taken when dealing with Aquarius -- be clear about what you expect -- if you need a bicycle designed that will do x, y & z only, make sure you tell him that exactly -- otherwise you will get a state of the art bicycle that has an inbuilt memory (running on the latest technology) that will memorize your seat and handlebar preferences. Not only that, it will have full wireless ability to ensure that you can tweet and Facebook while riding (hands free using voice recognition technology) and it will have this really cool revolutionary ability to turn into a helicopter and �seriously Jo, this thing can be patented by NASA�. It may not meet the clients� requirements, it might be 5000% above budget, but your inventive Aquarian will push his idea as far as possible against the narrow view of the business. And, no matter how social or distracted he may appear on the outside, if you disagree with Aquarius on a Mission, he can be quiet impatient and dogmatic.
In the office Aquarius likes his own private space. If in open plan environments he will sit near a wall or a structure to give him the illusion of being separate. Headphones and music also serve this purpose. Aquarius may come across as aloof, cold or �different�, but essentially this is because he often feels isolated as he has to detach from his own ego in order to make a difference to others. At times of stress or chaos Aquarius will do well to take some lessons from his opposite Leo and remember that he does matter and that sometimes it does need to be all about him rather than the cause.
Aquarius will never shy away from an intellectual challenge but may have difficulty with meeting on a human or compassionate plane. So whilst teleconferencing may be a great idea in theory, Aquarius may need to learn to pick up on non verbal cues when working remotely. Tolerance and empathy may be annoying, but are necessary in the workplace ... at least sometimes.