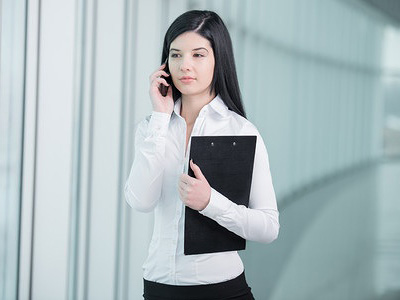 Everyone is different, with a different personality, work style, list of values, and needs. Once people�s needs and preferences are met, they�re much happier and ultimately more productive at work.
So what personality type are you � and what will make you happy and fulfilled with your work? Your energy field or aura colors reveal your personality type. Here are examples of five of the different aura color personalities.
A �Tan� personality is logical, practical, and a linear thinker. These people need structure with their job duties delineated in precise detail, listing the exact tasks expected of them, deadlines given for each assignment, and a guarantee of a consistent paycheck, retirement and health care benefits. Once the Tans� need for security and stability in the workplace are met, they are long-term, reliable, and productive employees.
�Yellow� personalities are fun loving, creative, and good-humored. They need flexibility. They don�t function as well with tight limits, strict hours, pressure, and tension-filled deadlines. They need a lighthearted, happy atmosphere where people get along. Secretly, they are sensitive pleasers who want people to like them. If Yellows have room for creative expression, flexible hours, a sense of freedom to explore various ideas, and the ability to stand up and move around rather than be confined to a desk at all times, they flourish and become very productive.
�Green� personalities are powerful, intelligent, movers and shakers. These quick thinkers are organized and efficient. They set high goals and are determined to achieve them. Projects that are too detailed are tedious and boring for Greens. These ambitious entrepreneurs need to be CEOs, in top management, in sales, or self-employed. They are the most fulfilled and productive when they can develop an idea, organize a plan, and then delegate the details to someone else. They need to be mentally challenged, treated with respect, and financially well compensated.
�Blues� are loving nurturers. They flourish best in a warm, friendly, supportive work environment where people are kind and appreciative. Blues value people and feelings more than money and the bottom line. They are most fulfilled when they are helping others. People tend to turn to Blues for comfort and counsel � they�re the perennial shoulder to cry on. Blues are loyal, committed employees who will do more than their fair share of work. They do tend to take criticism very hard, however, and then become very unhappy with their job. They are most productive when they are helping and pleasing people in a loyal, supportive, caring, family-feeling environment.
�Violets� are visionaries and leaders. They have the ability to inspire others, are typically global thinkers, and often travel with their work. They are most fulfilled when they can create and develop big projects � often those that improve the quality of life for others. They are most productive when they have a sense of freedom, a role in the decision-making process, and the cooperation of the team they are leading. While some people need security and stability, Violets prefer growth, innovation, and expansion. Otherwise they become bored and outgrow their jobs. Most Violets prefer to be self-employed or to lead important projects that make a huge difference in the world.