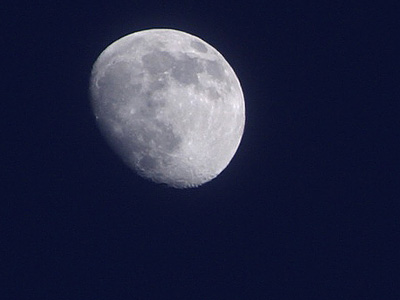 Every month, we watch that gorgeous lunar orb in the night sky grow and shrink, depending on where it is in its ever-changing cycle. Moving from new to full to new again, the Moon's cycle influences fertility and creativity, with waxing phases being good for growth (fertile) and waning phases being good for reducing growth (barren).
Did you know that understanding the Moon's phases can help you plan your best time to get pregnant -- or plant new seeds in your garden? Knowing the Moon's phases can help you make the most of extra fertile times, or avoid them, depending on your intentions with fertility and conception.
The Moon moves through eight different phases each month. They are:
New
Crescent
First Quarter
Gibbous
Full
Disseminating
Third Quarter
Balsamic
The Moon has no light of its own, it simply reflects, at various angles, the light of the Sun. The Moon reaches her peak at the full Moon, a time when emotions run high. Many employees in hospitals, on police forces and even stockbrokers will confirm the extra "craziness" they experience in their workplace as a result of the full Moon each month.
From new to full, the Moon gets brighter and brighter. This is called "waxing" and incorporates the phases of new, crescent, first quarter and gibbous. This two-week period is considered the fertile time in the Moon's cycle. If you are trying to conceive, these are your best two weeks in which to do so. Creative inspiration is said to be higher through these waxing phases too.
From full to new, the Moon is shrinking in size and losing light. This is called "waning" and incorporates the phases of full, disseminating, third quarter and balsamic. This two-week period is considered the barren time in the Moon's cycle and is about retreat and completion. It's best for beauty and hair treatments where your intention is to reduce or thin regrowth. And these two weeks of the month are when your chances of conception are said to be less.
If you�re focussed on achieving something that calls for a great deal more commitment, your hopes around conception can be boosted through the waxing phase but might be less successful through the waning phase.