Song of the Moment
Is Your Need for Safety Holding You Back from True Love?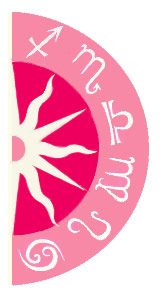 Kate Bush with her dogs Bonnie and Clyde, 1985
 
"Hounds of Love"
by Kate Bush
"Now hounds of love are hunting
I've always been a coward
And I don't know what's good for me"
Ready to feel warm and fuzzy?
Venus
enters the sign of
Cancer
tomorrow, shining a light on emotional security and warmth within relationships.
Venus in Cancer is softness, a soothing hand, and the touch of a loving mother. This placement of the goddess of love sends us back into the protective womb, filling us with the cuddly urge to nurture and protect. Emotional intensity rises to roller-coaster-ride-levels during this transit, and there's a tendency to seek shelter and comfort during this placement of Venus.
Insecurity and safety within a partnership can also surface, as Venus will reveal the cracks within our personal and interpersonal unions. This can be a great time to
check in on your compatibility
. This can also be a nostalgic time, where comforting memories of the past either lift us up or burden us with a sense of loss for what once was. 
Kate Bush is a Cancer in Venus native, whose innovation and fearless approach changed the way women pursued pop music. Bush believes in maintaining creative control, producing her own music, and crafting her own voice. In "The Hounds of Love," our heroine realizes that she's always been afraid of love, running for cover whenever the "hounds of love are hunting." 
Yet our heroine also realizes that she might actually be craving that which she fears. Venus in Cancer may have you reveling in a cozy romantic bubble, but it could also send you running for shelter. 
Use this transit as an opportunity to retune relationships. If you're single, use this transit to discover whether your search for safety is holding you back from experiencing the true love you've been hunting for.
Listen to "Hounds of Love" by Kate Bush here: 
And, as always, listen to the collected Songs of the Moment here:
Love Compatibility
Check the love potential between you and your partner (or potential partner), and how you can improve your relationship.
Learn More