Crystal of the Moment
The Full Moon Energy Is Still Potent. Here's How to Harness It.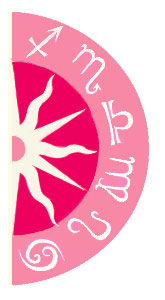 The effects of that glorious, supercharged Sagittarius full moon last night are still shimmering across the collective, and thank the Goddes for it. That was arguably one of the best and most potent moons of 2018, and we're still able to revel in it today!
We are likely to feel more animated, delighted, philosophical, alert, and engaged under this luminous moon, especially as it squared Neptune last night, making for dreamy loopiness. It also welcomed Mercury into Gemini, a place where everybody's favorite trickster planet is exalted. Both Sagittarius and Gemini are mutable signs, and both of them are very androgynous to me – not mention daring, curious, and playful. 
Rhodochrosite is a gorgeous bright pink stone that always seems to make my clients feel brighter, lighter, and flirtier than usual, thus amplifying the energy that the moon and Mercury are offering today. It is a great day to bust out some beautiful rhodochrosite (the gemmier the better) and get to exploring. 
Exploring what, you may ask? Whatever you want! Yourself, a new friend, a new lover, a new passion. Exploring sensuality, playfulness, high-energy activities, conversation, art, anything that strikes your fancy. Take advantage of this sweet window before the moon goes into Capricorn late tonight (at 2:27 am, technically tomorrow but you catch my drift). 
Whatever voyage you undertake, make it new, make it bold, and make it fun.
Past Present Future
When faced with a perflexing situation, your Past Present Future Tarot helps you figure it out!
Learn More