The Judgement Tarot Card: Upright, Reversed & Love Meanings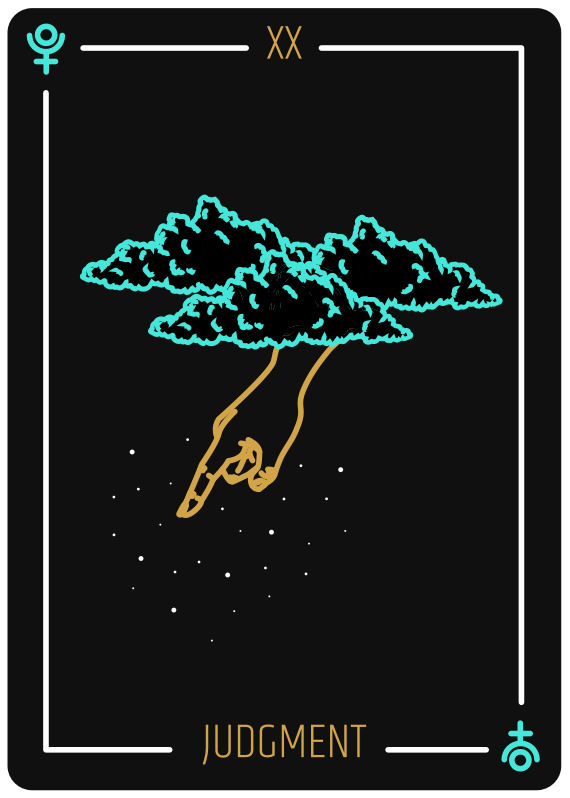 The Judgement Card Meaning
The Judgment card in Tarot stands for healing. This Major Arcana card signals great transformation, renewal, and change. The basic symbols of the Judgment Tarot card are an Angel, trumpets, graves with people rising from them, and often water or an ocean.
Upright Judgement Card Meaning
When the Judgment card is upright in Tarot, it symbolizes awakening, renewal, a well-lived life, better health, and a quickened mind. It can mean that you have to face a challenge head on, and make the changes required to succeed. You are ready to be judged and come out the other side. It is time to let go of the things that are holding you back, and step forward into your future.
Reversed Judgement Card Meaning
When the Judgment card is reversed in Tarot, it can mean fear of death, failure, possible loss, and ill health. It can mean you are turning your back on something you must do, and it is costing you. You are hard on yourself and filled with the thought that you are incapable of doing what you need to.
The Judgement Card Love Meaning
The Judgment card in a Tarot love reading is an indication that it's time to wake up to what you really need in a partnership. If you're single, it might mean it's time to heal yourself and prepare for your next great love. Take your time and enjoy the reflection. If you're in a relationship, it means it's time to truly connect with and understand your partner. Communication is the name of the game, and you should dive deep to figure out what's best for both of you.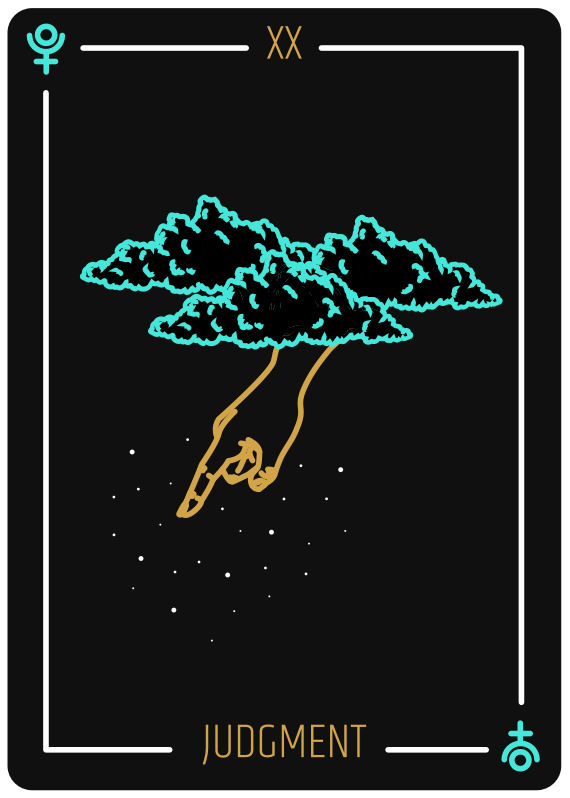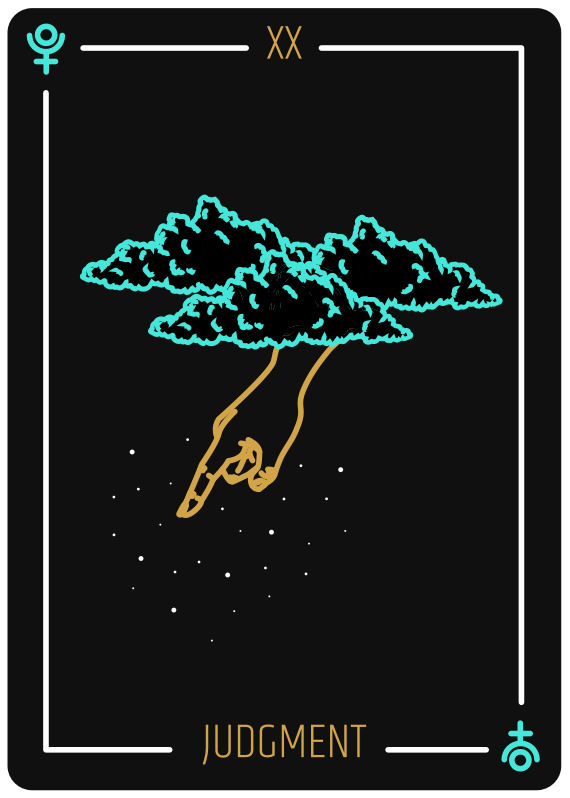 The Judgement card in the Tarot deck is a powerful symbol of spiritual awakening, transformation, and rebirth. Its imagery of an angel sounding a trumpet and figures rising from their graves suggests a moment of reckoning, where past actions are... Learn more
More Major Arcana Meanings
Store
Recommended Reports For You
Most Popular on
Astrology.com