Overview:
A Venus (your ruler)-Neptune conjunction in mid-January gets your year off to a compassionate start. There is a softness about you that others may try to take advantage of, so be sure to note the difference between being helpful and doing favors for people versus letting others walk all over you. Just because you're sympathetic to a cause doesn't mean that you're a doormat.
Loving Venus......
Read More »
2017 Forecasts

Your 2017 Horoscope is a personalized, premium horoscope for you - an essential guide to life, like a personalized happiness manual.

When you're looking for a unique perspective on your future that also offers incredible wisdom and insight for the ages, consult Vedic astrology!

Understand the mysteries of your numbers with your 2017 Numerology Forecast, and learn how they interact with the vibrations of a One-Year.

We all have wishes, but sometimes we aren't sure if, when, or how they will be granted. Your Make a Wish Tarot reveals how you can make a dream your reality. This three-card reading explains the circumstances surrounding your wish, the challenges to overcome, and the final result. Will your wish come true? Find out!
Read More »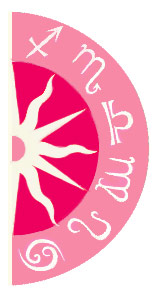 Discover what 2017 holds for you: