Overview:
The good news for your sign is that Ox and Roosters are the best of friends in the Chinese Zodiac, making the Year of the Rooster a truly friendly and encouraging one for you. Your inner strength comes in handy when a friend really needs you, especially around March and April. They know they can always count on you to be reliable and trustworthy, no matter what. Your relationships get a boost......
Read More »
2017 Forecasts

This year's energy sparks heated competition. Be prepared to work hard for what you deserve - your 2017 Chinese Horoscope tells you how!

Your 2017 Horoscope is a personalized, premium horoscope for you - an essential guide to life, like a personalized happiness manual.

When you're looking for a unique perspective on your future that also offers incredible wisdom and insight for the ages, consult Vedic astrology!

By understanding the secrets hidden within your past lives, you can get closure and start planning the life you've always dreamed of. Your Karma Oracle explains who you were, who has had the biggest impact on you, your karmic inheritance (special gifts), and what you need to do to rid yourself of negative energy and get the life you really want!
Read More »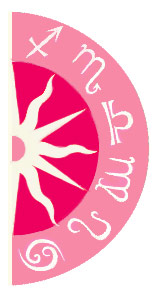 Discover what 2017 holds for you: