Overview:
The good news for your sign is that Ox and Roosters are the best of friends in the Chinese Zodiac, making the Year of the Rooster a truly friendly and encouraging one for you. Your inner strength comes in handy when a friend really needs you, especially around March and April. They know they can always count on you to be reliable and trustworthy, no matter what. Your relationships get a boost......
Read More »
2017 Forecasts

This year's energy sparks heated competition. Be prepared to work hard for what you deserve - your 2017 Chinese Horoscope tells you how!

Your 2017 Horoscope is a personalized, premium horoscope for you - an essential guide to life, like a personalized happiness manual.

When you're looking for a unique perspective on your future that also offers incredible wisdom and insight for the ages, consult Vedic astrology!

Standing at a crossroads? Afraid to make a mistake? Can't decide? That's what your Yes/No Tarot reading was designed to help you with - quick, easy, and simple! This powerful reading is like a trusted friend, guidance counselor, and oracle all in one. You'll get a straight, honest answer to help you make the best decisions.
Read More »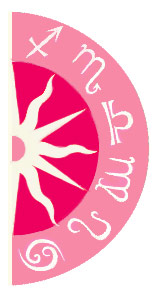 Discover what 2017 holds for you: