Last month
| This month |
Next month
|
2016
Curiosity didn't "kill the cat." Chances are it was apathy. If you want to continue to progress and because the pace and quality of work slows as boredom sets in, explore every possible avenue this month. From the 5th to the 6th, change is especially in the air and you are probably more than ready for it. The days are for networking, the nights for casual social schmoozing. Someone has information to share that brings everything together. The 12th begins a positive time utilizing your creative genius that is set to carry you through the end of the year. As a matter of fact, sometimes we need a catalyst. If it isn't there, initiate one that lights a spark. You've got the match. Synchronously, your lucky days are the 17th and 18th. It is time to job hunt, send out resumes, and interview. The 23rd, 'advice' is the keyword and the person to go to is the fountain of wisdom who gives the right answers because they've got the experience. Loved ones are great for support, but perhaps not sources of advice in your career. Next month, keep experimenting until you are in sync with whatever it is you are trying to find out or make happen.
Understand the past. Be more aware of the present. Prepare for what's next...
Whatever is going on in your life, be it a relationship crisis, a personal challenge, a work or money concern, or something else, your Past Present Future Tarot explains it all. Know what led up to this, what's happening now, and what will likely happen in the future.
Read More »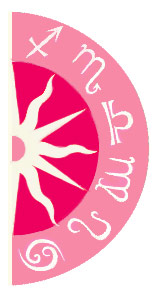 Discover what 2016 holds for you: