The keyword for July is 'socialize' and you can break down barriers with colleagues. The 4th is a lucky day. Although a Saturday, job-hunting could be interesting. Immerse yourself in researching. See what new developments are going on. Read blogs and communicate with people. Send resumes if job-hunting. Aquarians are rebellious and able to break molds at every step. The go-against-the-grain philosophy works innovatively. A tsunami of ideas happens between July 6th and 7th and each is one step ahead of everyone else. On the 14th, 15th, and 16th, think back a little over two years ago to a presentation of suggestions. Then, don't let anything from the past intimidate you. This is now. Assertiveness can be learned. Note and rehearse the words I want, I need, or I feel that can be expressed tactfully. Yes, you are somewhat rebellious, but you may be a member of a team. The days between July 22nd, 23rd and 24th are auspicious for building trust and bringing out everyone's best. Okay, be a cheerleader. It has its rewards. Enjoy another lucky day on the 31st, when your resume is so impressive someone is ready to hire you on the spot. In August you press ahead, working both harder and smarter.

Understand the past. Be more aware of the present. Prepare for what's next...
Whatever is going on in your life, be it a relationship crisis, a personal challenge, a work or money concern, or something else, your Past Present Future Tarot explains it all. Know what led up to this, what's happening now, and what will likely happen in the future.
Read More »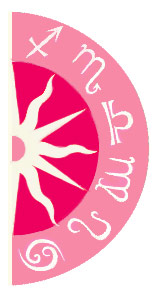 Discover what 2015 holds for you: