12 Zodiac Signs: Dates, Symbols, Facts, & Personality Traits for Each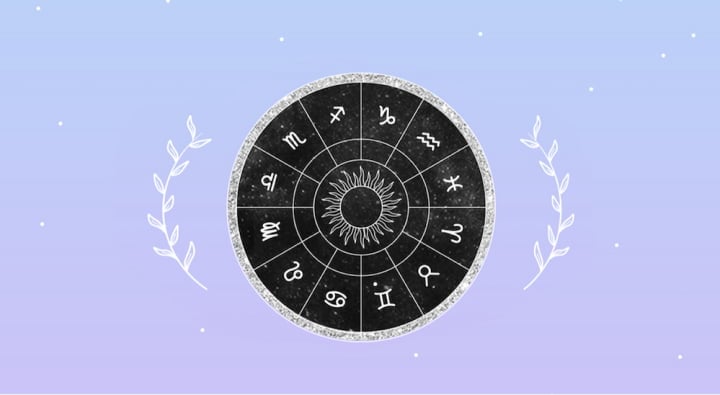 What is the Zodiac?
The zodiac wheel encompasses 12 signs—beginning with Aries and ending in Pisces. This modality is presented via a sphere (or "zodiac wheel") that is divided into twelve separate sections in the sky. Each section correlates with a zodiac sign—through which the sun, moon, and planets pass during the year. The zodiacal belt is a heavenly body that extends to 8 degrees north or south of the ecliptic.
Keep in mind that this is merely a broad explanation. The zodiacal presentation can greatly differ depending on which type of astrology used (tropical or sidereal), as well as which House system is implemented. Overall, the zodiacal sphere is used to gauge daily transits and will also dictate birth chart placements.
Zodiac Qualities
Each zodiac sign correlates with one of three modalities: cardinal, fixed, or mutable. Cardinal signs are the pioneers and leaders of the zodiac. Fixed signs are the stabilizers of the zodiac, usually the ones who can steady the course of action. Finally, mutable signs are the editors of the zodiac, the ones who round out the finished product with fluidity.
Each modality is associated with four zodiac signs. The cardinal signs are Aries, Libra, Capricorn, and Cancer. The fixed signs are Taurus, Scorpio, Leo, and Aquarius. Lastly, the mutable signs are Gemini, Sagittarius, Virgo, and Pisces. The zodiac is split neatly down the middle by duality. There are six feminine signs and six masculine signs. The feminine signs are the earth and water signs, usually known for a more passive approach, deep intuition, and introverted energy. The masculine signs are the air and fire signs, typically known for an active approach, gut instinct, and extroverted energy.
Jump to Your Sign:
Store
Recommended Reports For You
Most Popular on
Astrology.com