In July you overcome any relevant risk-taking aversion to contemplating it with assertiveness, but you do so 'in your element.' July 1st, 2nd, and 3rd the accent is on Cancer the Crab's own sideways special energy that actually has benefits if you can't move up because of corporate politics or favoritism. In this light, one moves laterally, either in the same company or in a new job. It is less a risk and has benefits if you want a better boss, co-workers and conditions - plus there's the re-excitement about new challenges. July 6th begins four days when you are at your most innovative. Your lucky day is July 14th and if job-seeking be sure to check the ads and send resumes. July 21st, the more you feel, the more alive you become in the next four days. This is rather coiled-up energy that has been locked up and is now released. You've progressed by the end the month if you've made some decisions, and a few courageous, even daring, moves. Every moment of first steps is precious. In August, while you've got sure momentum going, you have opportunities to go back and have a go at something again.

Understand the past. Be more aware of the present. Prepare for what's next...
Whatever is going on in your life, be it a relationship crisis, a personal challenge, a work or money concern, or something else, your Past Present Future Tarot explains it all. Know what led up to this, what's happening now, and what will likely happen in the future.
Read More »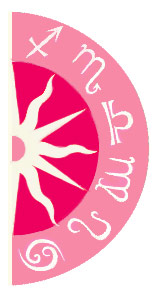 Discover what 2015 holds for you: