Last month
| This month |
Next month
|
2016
Communication is November's theme and, by the way, it includes listening, understanding, and even admitting one is (or was) wrong. Not to worry! People appreciate your mind-changing ability. Sometimes the right decision is more challenging than the wrong one. Think on the 5th and 6th about how much more unpleasant it will it be if you put if off and/or take the easy way. If relevant, decide to give something another shot. It's time for a change. Your motivation is naturally high from the 9th to the 12th. Invest the energy and get good systems in place. What makes you comfortable might make you restless on the 17th and 18th. In this light take advantage of lucky days on the 23rd and 24th to explore, search for opportunities, and send resumes if job-hunting. From the 26th through the end of the month, others will discover you are more intensely passionate than even they may think. Professionally, if you want something bad enough, you'll even change your mind, admit you are wrong, and do a 180 to get it. You may tend to think you can't have everything you wish but you can try. Next month, dreams and hunches rule for earthy Taurus.
Understand the past. Be more aware of the present. Prepare for what's next...
Whatever is going on in your life, be it a relationship crisis, a personal challenge, a work or money concern, or something else, your Past Present Future Tarot explains it all. Know what led up to this, what's happening now, and what will likely happen in the future.
Read More »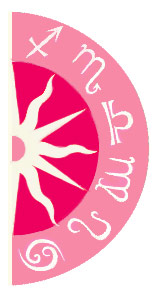 Discover what 2016 holds for you: