Last month
| This month |
Next month
|
2016
A communication whiz, you operate with candid openness, handling conversations with effectiveness, not to mention ease in December. Candor -- honesty with skill... you can do that. You have no problem with honesty. The first week in the month is an opportune time to practice working on comfortable understanding that the more people in a conversation, the more ideas (seen from different perspectives) surface. Between the 7th and 10th, synchronously you see how candor and conversation work to root out and solve problems. During this period someone could turn the tables and be honest with you, resulting in a new form of expression. The 12th and 13th are lucky days when something good happens. If job-hunting, check classifieds and send resumes. The 17th and 18th, new ideas arrive from outside the box (norm). Pay attention to the incoming information. Between the 23rd and 24th, you'll be working out a plan for the future as you organize something with someone. Brainstorm now and turn a plan into a profit. (Conversations with candor (word comes from Latin "to shine"). The 29th to 31st, roll with a quick fix of confidence. Next month, you enjoy good earthy influences, but a temporary return to past informational deficit. Even though you opened up, you didn't have what you needed in mid-December.
Understand the past. Be more aware of the present. Prepare for what's next...
Whatever is going on in your life, be it a relationship crisis, a personal challenge, a work or money concern, or something else, your Past Present Future Tarot explains it all. Know what led up to this, what's happening now, and what will likely happen in the future.
Read More »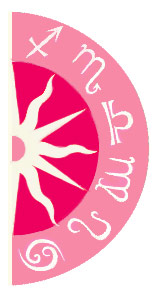 Discover what 2016 holds for you: