Last month
| This month |
Next month
|
2016
November highlights open doors that encourage communication. In this light, people enter and inspire responsive minds with great ideas, new impulses, and new symbols of power. You have opportunities to expand all sectors of life this month. On the 5th and 6th, honesty is always considered good business because it escalates integrity. There is a caveat to keep in mind on the 5th and the 6th. To say, "It may sound harsh, but I have to tell the truth," and the truth hurts, you aren't helping your cause. Here, proceed with caution. The 10th through the 12th are auspicious for negotiations, especially if the offer involves something new. There's lots to be said for a small salary when you take big future prospects into consideration. The 15th is your lucky day when you do the right thing in the right place -- or send your resume and get hired for a dream job. Your unique turn of phrases accent communication and leadership skills. Both are agents of growth on the 17th. Between the 24th and 25th, make stealth moves when instincts are spot-on about strategies. Next month, communication, candid openness, and possibly brutal honesty, when used appropriately, will help you shine.
Understand the past. Be more aware of the present. Prepare for what's next...
Whatever is going on in your life, be it a relationship crisis, a personal challenge, a work or money concern, or something else, your Past Present Future Tarot explains it all. Know what led up to this, what's happening now, and what will likely happen in the future.
Read More »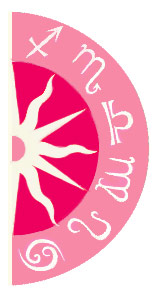 Discover what 2016 holds for you: