Last month
| This month |
Next month
|
2016
Putting things off can be a stress relief, but only temporarily. You still have to do it sometime. Of course, you ruminate, worry, toss and turn, and lack concentration during the time you put it off. Kind of a headache, isn't it? The antidote is to do something and feel better. As the month begins, just ask if you've put off requests out of the fear someone will say "no." Handle issues in which you need to persuade others that their argument is flawed, or they don't really have one at all on the 13th and 15th. December's lucky days are the 16th and 17th. Look into the job market and submit resumes if you are job hunting. The best time to quit stalling is during your fortunate days, you know. You can be extremely productive if goals are defined starting on the 21st (through the next 30 days). Use your creativity and make a vision board or a collage as a reminder. Do include what you want to learn. The month and the year ends with sudden opportunities, so be ready to make changes. December's theme continues in January as far as making your own dreams and plans happen instead of supporting other's ambitions.
Understand the past. Be more aware of the present. Prepare for what's next...
Whatever is going on in your life, be it a relationship crisis, a personal challenge, a work or money concern, or something else, your Past Present Future Tarot explains it all. Know what led up to this, what's happening now, and what will likely happen in the future.
Read More »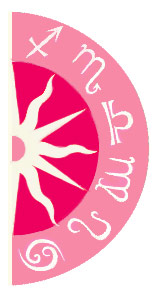 Discover what 2016 holds for you: