If networking seems to be a chronic case of nerves and name tags (especially at events), find a comfort zone. It may be online, through volunteering to work the meetings so you are busy or get there early while attendance is still small. Since the 2nd is a lucky day, there isn't a better time to socialize. If looking for a job you can believe in, check the classifieds and send out resumes. The 3rd and 4th stimulate your competitive side. Push through progressive measures, promote yourself and be vain and move ahead on your own. Listen, learn, and remember with an open mind between the 11th and 12th when there are little nuggets of information (you're on the inside track) while you network or meander around the workplace. A hint: even gossip is interesting. Since it is better for some things to be premeditated than accidental, the 19th, 20th, and 21st are for quiet planning under good vibes. Got knotty problems? Unravel them on the 26th and 27th when answers are easier to find. The 29th is another lucky day. Be creatively productive. Most successes are the result of luck and persistence. The more you talk, research ideas, brainstorm, and work, the more clarity you have. There's no end to the surprises September has in store.
Understand the past. Be more aware of the present. Prepare for what's next...
Whatever is going on in your life, be it a relationship crisis, a personal challenge, a work or money concern, or something else, your Past Present Future Tarot explains it all. Know what led up to this, what's happening now, and what will likely happen in the future.
Read More »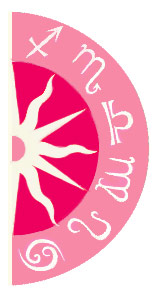 Discover what 2015 holds for you: